i cannot believe that it is march 1st, the entire month of february has been a complete blur. my schedule last month was jam packed, the positive is i have been able to cross a lot off my project list. so let me catch you up on what I have been up to this month...
i enjoyed a snow day at the beginning of the month the results of said snow day were beautiful!
serenity

willow tree in our backyard

mr beans trees- our neighbor who has lived in our hood for 56 years!
it only took us until february to fit in our first snowshoe trip of the season (shameful i know). we hiked up locke hill in gilford- it just wasn't the same without our pup anna, she is still recovering from a torn acl from this past fall, but the views were as beautiful as ever.
lake winnipesaukee

in the summer you can actually see all the rock seats

we celebrated valentines day with a trip to lowes & sears. our intent was to purchase a microwave but we ended up with a new fridge- so romantic i know, but this is right up my alley- I love shopping at lowes and for new appliances and remodeling supplies. speaking of new appliances we also sprung for a new stove to match the fridge and got killer deals on both of them. for my valentines day gift justin got surprised me with a new potting/garden bench: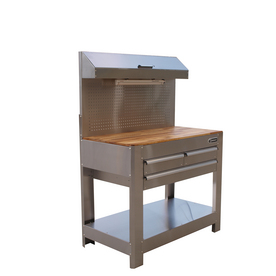 he couldn't decide between the potting bench and diamond earrings- my boy knows me so well, he picked right! it is tradition for us to stay home on valentines day, a tradition which started 7 years ago. staying home allows us to enjoy each others company without the hassle, headache and wait valentines day brings to the local restaurant scene- plus i think my cooking is better. we enjoyed a field greens salad, lasagna - vegan for me and cheesy for justin( i am addicted to the tofu ricotta & almanese from veganomicon), artisan bread with garlic herb butter and a raw blueberry cheesecake (my first ever!)- to toast we busted open a bottle of moet- yum!
this month i have been on an oatmeal kick- i am unsure where it started. see growing up we were not an oatmeal family (most likely the reason being because my mom did not like oatmeal)- we were more of a cold cereal (like a gazillion boxes- my cousin was always jealous of our selection), scrambled eggs, toast type of kids. justin on the other hand loves oatmeal and grew up on the stuff- it wasn't until i met justin i even sat down to a bowl of the ooey goodness and now i am hooked. i prefer made from scratch oatmeal whereas justin prefers the prepackage sugary carp. oatmeal is sooooo easy and the possibilities are endless- below i went with blueberries (picked last july atop mount major), walnuts, cinnamon and mclures maple syrup- mmmmm so good.
good morning blueberry-walnut oatmeal
one generous serving
handful of blueberries (i used frozen)
walnuts or any nut you fancy
drizzle of pure maple syrup
-over medium - high heat bring almond milk to a boil, add cinnamon
-stir in oats and cook over medium for 2 1/2 to 5 minutes until your desired consistency is achieved
- pour oats into a pretty bowl, top with blueberries, walnuts & syrup